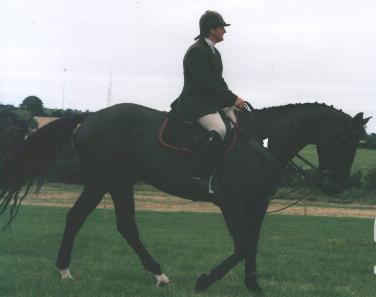 "...The other horse is jet black...head firmly knit...
...feet broad-hoofed and slender...
...Spirited and fiery, he fiercely gallops..stamping firmly on the ground...
...Beautifully he sweeps along...having outstripped the horses of the land..."

From a description of the Dubh,
one of Cuchulainn's two chariot horses,
(The other being the Grey of Macha)
in "The Wooing of Emer",
a 2000 year old Irish saga.

The Irish still love their horses.